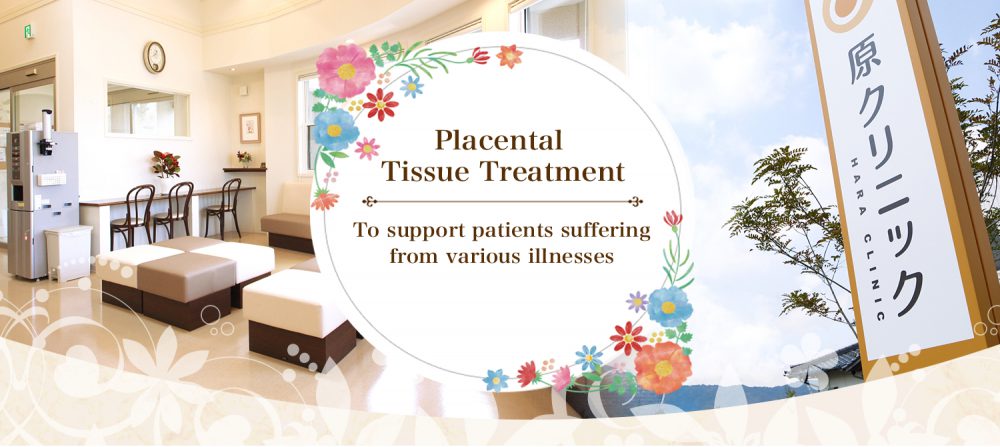 Clinic Information
| | |
| --- | --- |
| Name | HARA CLINIC |
| Doctor | Yasushi Hara |
| TEL | 0947-44-1133 |
| FAX | 0947-45-7177 |
| Address | 1165-1 Yugeta, Tagawa city, Fukuoka, JAPAN 826-0041 |
Clinic Hours
| Clinic Hours | Mon. | Tue. | Wed. | Thu. | Fri. | Sat. | Sum. | Holiday |
| --- | --- | --- | --- | --- | --- | --- | --- | --- |
| 8:00~12:00 | ○ | ○ | ○ | ○ | ○ | ○ | ー | ー |
| 13:00~17:00 | ○ | ○ | ○ | ○ | ○ | ー | ー | ー |
※Subject to change: Please check our clinic calendar on website.
※An appointment is required for placental tissue treatment.
Access
Placental Tissue Treatment at Hara Clinic
Our skills have been cultivated through our many years of experience.
Our placental tissue treatment has had a great number of satisfactory results for over 30 years.
Uncompromising natural materials
The placental tissue formulation used at our clinic has absolutely no chemical substances.
Safety
The formulation is refined in a cleanroom and sterilized by high temperature and pressure twice after blood removal in order to maintain safety. There is no need to worry about infection.
Placental Tissue Treatment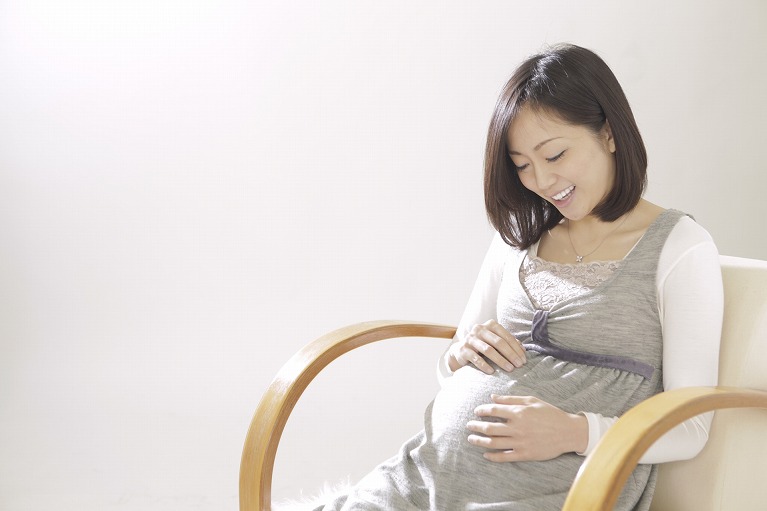 The placenta is an organ that develops in the uterus during pregnancy. It protects and nourishes the baby in a mother's womb.
  When the baby is born, and the placenta's role is completed, it is expelled from the body. The placenta plays various important roles, which are essential for the fetus to grow throughout the process of the baby's development. It is a very indispensable organ for childbirth.
  Placental tissue treatment is a treatment to inject placental tissue, which is extracted from a healthy placenta immediately after childbirth, processed, and completely sterilized. The beginning of this treatment started in the 1930's with Dr. Filatov, a professor at Odessa University in the former Soviet Union.
  It was introduced to Japan around 1950 after World War Ⅱ, and it has been in use for over 60 years.
  By injecting placental tissue, organs and tissue cells of human body are revitalized, and metabolism of whole body is energized. This is to enhance the natural self-healing power as well as illness resistance power. As a result, the condition of the entire body can be normalized, and positive effects toward various illnesses can be expected.
Method of Treatment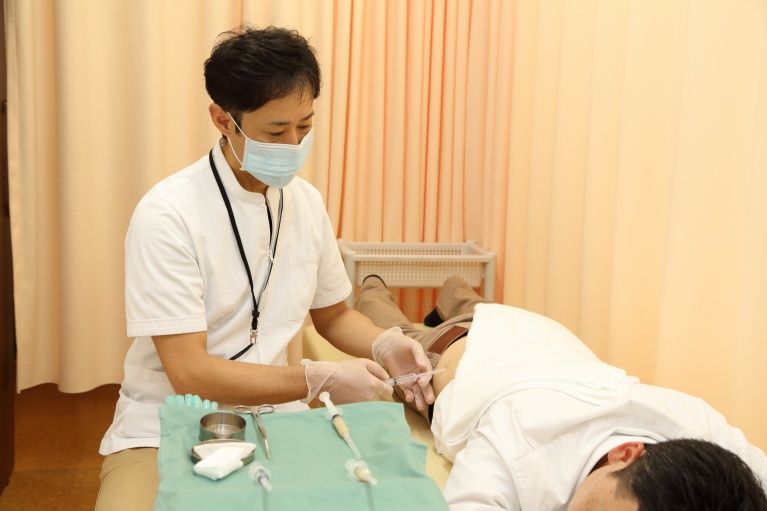 First, a small amount of local anesthetic is injected into the body area which will receive the placental tissue injection ( normally around upper portion of the buttocks ) . Then, using the syringe, concentrated placental tissue is injected.  The entire treatment is completed in about 3 to 5 minutes.
The Main Effects
・Energize the metabolism of the living body.
・Improve blood circulation ( blood flow ) of entire body.
・Enhance the natural self-healing power as well as the illness resistance power.
・Remove reactive oxygen.
・Suppress allergic responses.
・Suppress various inflammations.
・Activate cell regeneration function.
・Regulate autonomous nervous system regulatory function.
・Adjust hormone balance.
・Increase cell regeneration ( possible regeneration of nerve cells ).
・Others : promote appetite, recover from fatigue, improve bowel movements,
                promote health, stabilize mental conditions, improve motivation, etc.
※Effects differ among individuals depending on medical history and physical condition.
Medical Content
Placental Tissue Treatment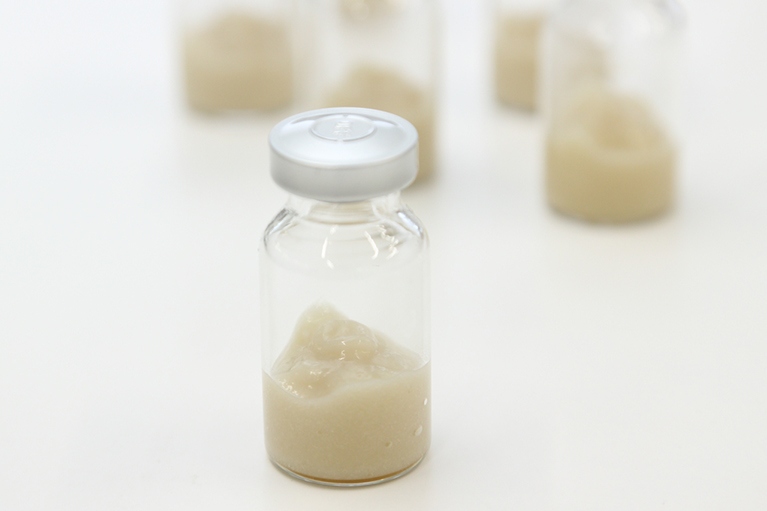 It is a treatment that use a concentrated tissue formulation of the placenta and the umbilical cord. The treatment hours are as follows and an appointment is required.
【 Placental tissue treatment hours 】
Weekdays:9:00   10:30   13:30   15:00
Saturdays:8:30     9:30   10:30
Melsmon・Laennec
It is conventional placental injection.
Q&A
Q. What is the treatment schedule?
A. Generally the first placental tissue treatment is done on the first visit. Then, in about 1 to 2 weeks, the second treatment is done. Thereafter, subsequent treatments are recommended about every 3 to 4 weeks.
However yes if you can not see a doctor even this regularly more infrequent treatment are possible.
Q. Are there any side effects?
A. There are very few side effects, so there is no need to worry. The placental tissue treatment has been conducted for nearly 30 years. There are no cases of serious side effects.
Q. Can this treatment be combined with other treatments?
A. There is absolutely no problem. The placental cell treatment works by energizing the body's metabolism and controlling immunity balance. Thus, it will not have harmful influences on other treatments.